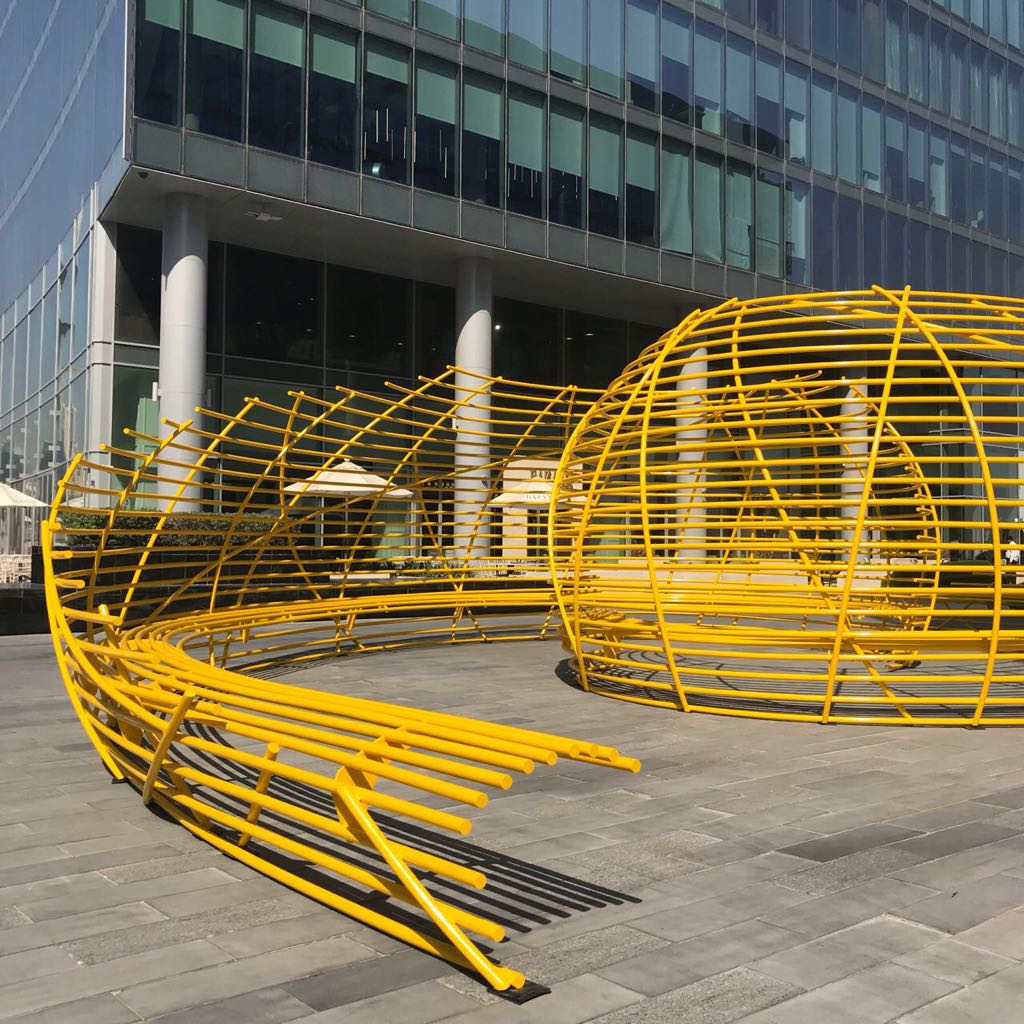 by viktor udzenija
and rami al ali
A synergy between two minds of creative construction with two distinct disciplines, acclaimed architect Viktor Udzenija and renowned fashion designer Rami Al Ali met in collaboration and co-designed.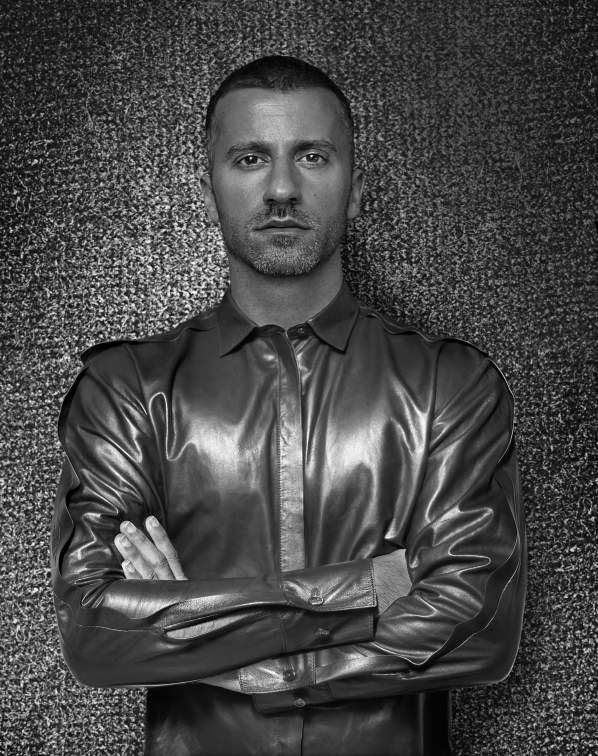 Commissioned by d3, The Eye... of the storm should be seen as a celebration of contrasts. Sturdy steel bends, curves and swirls mimicking the way silk floats gently in the air. Rising up towards the sky, it defies its sheer scale, weight and gravity without fear. Seeming light and fragile like a shell, like skin. A rare feeling of balance is created by the co-existence of light and dark, of air and mass. Space and non-space creates a new dimension. All the more powerful, once one dares to step inside. Like a thread comb it may seem chaotic from the outside, but The Eye slowly unravels and draws you right to its centre. The inclining yellow gradually wraps around you. The non-existing walls construct a safe zone. Elements unite, yin tangles yang in a fast spinning whirlpool. The circular space in the middle suddenly becomes a cocoon of candid human interaction. A void that demands surrender and reflection.
A permanent public art installation, The Eye commemorates the 10th milestone season of Fashion Forward and becomes the latest addition to Dubai Design District's collection of engaging creative public installations.